Financial Giving
Student and other user-related funds provide approximately 65% of our annual budget. Contributions from churches, individuals, and businesses provide the remainder. To support this important work financially, you may provide a tax-deductible donation.
Donate Online
To make your contribution online, fill out the form below and then contribute using a credit card or PayPal account:
Pledge a Recurring Donation
If you have an interest in supporting SMBI in an ongoing way, we have now made that option available online. To do so, please visit the recurring donation page and follow the instructions.
Donate by Mail
Because of the cost of credit card processing, we request that larger donations are made via check. Your contribution can be sent by mail to the following address:
All contributions are immensely helpful and appreciated! For questions regarding current needs and contribution opportunities, please contact the SMBI office at 717-485-4341.
Sharon Mennonite Bible Institute
7304 Lincoln Highway
Harrisonville, PA 17228
Specific Prayer and Support Opportunities
Praise God for a committed student body.
Praise God that we were able to run the WATER program this year! Missions and students were blessed.
Praise God for the Housing Project completion- In 2020, SMBI purchased 17.7 acres across a small country road from the institute. This also added a small house to the campus housing. In 2021, a house was constructed on this property, which provided housing for the administrator's family. In 2022, the basement has been finished which provides additional housing for staff, students, and guests. It has been amazing and faith-building to see God provide for these projects.
Pray for God's provision of a new assistant administrator as soon as He chooses to provide.
Current funding- We are currently looking to buy a new garden tractor for the school. If you wish to donate toward this project you may do so by mail as described above. You may also contribute anonymously through the Anabaptist Foundation at 55 Whisper Creek Drive, Lewisburg, PA, 17837 earmarked "SMBI Garden Tractor."
Student Aid Fund- As with everywhere else, costs have continued to rise- including tuition and room and board costs. Every year, SMBI provides thousands of dollars in discounts to school teachers, those who have returned from mission service, and pastors who are attending or paying for their children's expenses. Other students can also apply for student aid if needed. If you wish to contribute toward making this support possible, you may do so as described above of through the Anabaptist Foundation as described above.
Support SMBI through your purchases.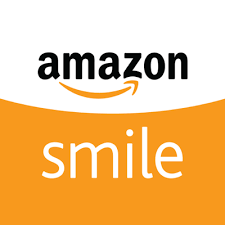 Choose Amazon smile while shopping on Amazon – The AmazonSmile Foundation will donate 0.5% of the purchase price from your eligible AmazonSmile purchases. The purchase price is the amount paid for the item minus any rebates and excluding shipping & handling, gift-wrapping fees, taxes, or service charges.
As you see, at smile.amazon.com you can choose a charity. That charity then gets a donation based on how much you spend while shopping. You can choose Sharon Mennonite Bible Institute when choosing a charity. It's surprising how much even this small percentage adds up.